Pofessional degreasers for engine part cleaning

TIEFFE professional degreasers for cleaning mechanical parts from oil and grease, carbonized residues are an effective and specific solution for the cleaning of engine parts, gearboxes, injectors, turbines, carburettors and every component of the engine heads. In addition, TIEFFE chemical solving has developed FAP CLEANER, the first detergent to clean the FAP filters by immersion.
Cleaning of engine gearbox parts
The TIEFFE range dedicated to gearbox maintenance includes both solvent-based cleaning products, such as JET 4 or JET 89A, which can be cold-applied for quick degreasing without attacking rubber or plastic parts, and water based products to be used with the aid of hot or ultrasonic spraying machine.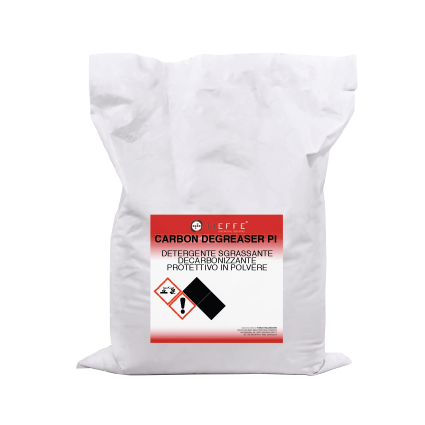 Protective inter-operational degreasing detergent for ferrous metals and aluminium
Injectors and components cleaning
For a better engine performance, it is essential to periodically check and maintain the injection system, both in diesel and petrol or LPG engines. With the TIEFFE range we can compensate for the disassembly problems, with a product like MOTORNET that allows the dismounting of injectors blocked by carbon residues, the cleaning of injectors with ultrasound trays with products like DENV 11, solvent-based, or the most ecological products DECARB 200 US or SPECIAL ENGINE waterborne concentrates. The final phase of checking the correct operation of the injector can be carried out with appropriate machinery, loading VISCOR 1487 / AW2 product complete with SAE J967 and ISO 4113 specifications including ASTM D 665 (anti-corrosion properties of the oil).
FAP and DPF filters cleaning
FAP CLEANER is the product considered precursor in the immersion cleaning of the fap / dpf filters and is one of the best products on the market for the degree of cleanliness achievable, when used according to instructions. FAP CLEANER also has a low risk classification that ensures delicacy on the components and makes it suitable for the cleaning of EGR valves.
Cleaning engine blocks and engine cylinder heads
TIEFFE products for engine blocks cleaning are recognized and appreciated for their excellent efficiency combined with a particularly advantageous quality / price ratio. CARBON DEGREASER PI is the most versatile product and contains a high degreasing and decarbonising power, preserving metal surfaces even in light alloy and aluminum.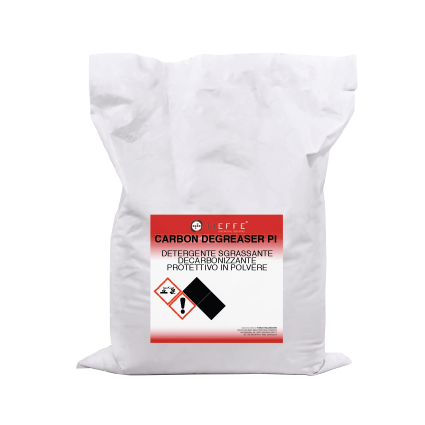 Protective inter-operational degreasing detergent for ferrous metals and aluminium
Vehicle turbines cleaning
The strong thermal stresses of the turbochargers combined with unburnt fuel residues and small losses of lubricants create tough carbonaceous residues that are difficult to remove. With TURBIN DECARB, and an Ultra Sound tank we can intervene directly on the core-assy in ferroalloy, while for the aluminum parts we can act directly by hot dip or spray with CARBON DEGREASER PI. For those who do not have washing machines available, and can wait several hours, you can opt for immersion cleaning in a solution of DENV 11.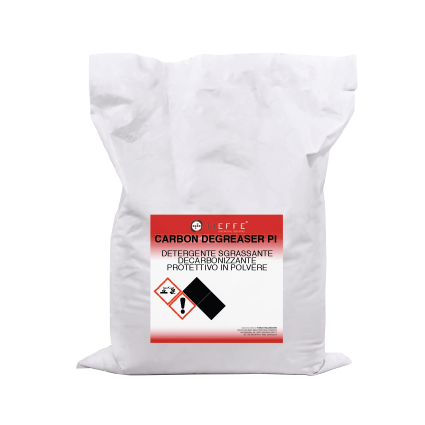 Protective inter-operational degreasing detergent for ferrous metals and aluminium