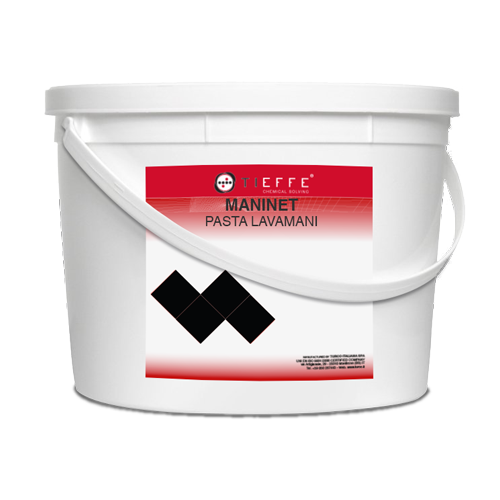 MANINET is a professional handwashing paste with a strong degreasing power that is very well-known in the workshop for mechanics, cleaners, painters and wherever an energetic cleaning action is required.
Quickly removes engine grease, dirt, inks, workshop dirt from the hands without irritating them and leaving them perfectly clean after application. It penetrates deeply and extracts the most persistent dirt residues and the most resistant contaminations from the pores and wrinkles of the skin.
MANINET is a ready-to-use product pleasantly scented with lemon, containing a calibrated blend of soaps, emulsifiers, softeners, light abrasives. The product is perfectly soluble and if properly used does not cause clogging in the drains.
Package: Box with 4x4l bucket
Details
PH: 10
State: Paste
scent: Lemon
Application
Temperature: Ambient
Concentration: Ready to use

Storage
Temperature: 5°C ÷ +30°C
Shelf life: 24 months