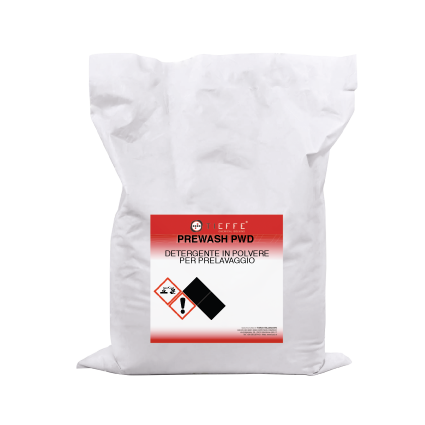 PREWASH PWD
Alkaline detergent in powder form for pre-washing vehicles
PREWASH PWD is an alkaline detergent in powder form that is particularly recommended for pre-washing vehicles to remove oils, atmospheric residues and smog. It steadily solubilizes in warm water without creating deposits, and is easy to rinse because it has a low foam volume, which facilitates its use in the summer months or in warm climates.
PREWASH PWD can be used for aluminium, steel, copper alloys and also with hard water.
Details
PH: 12
State: White granular powder
Scent: Odorless
Application
Temperature: +50°C ÷ +60°C
Concentration: 3% ÷ 6%
Storage
Temperature: 10°C ÷ +30°C
Shelf life: 24 months