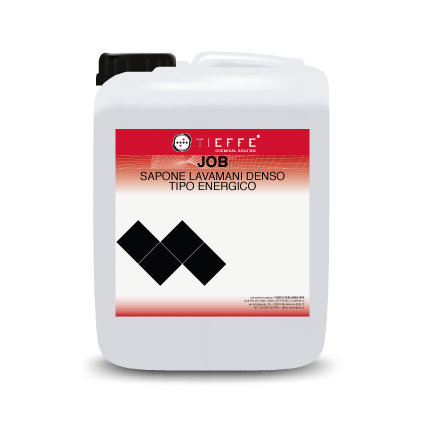 JOB
Energetic liquid hand soap for industrial use
JOB is a blue liquid hand soap that guarantees that hands will be cleaned and protected owing to the calibrated formula of surfactants, softening substances and conditioners for the skin.
It is a specific product for use in the machinery, metalworking, car shop and factory sectors.
It quickly forms an abundant soft foam during its use. It is easily water-soluble and prevents drains from clogging.
JOB can be used with dispensers that get past the hygienic problem of the promiscuous handling of bar soap.
Details
PH: 5.5
State: Viscous liquid
Scent: Talcum
Application
Temperature: Ambient
Concentration: Ready to use
Tool: Soap dispenser
Storage
Temperature: 5°C ÷ +30°C
Shelf life: 12 months