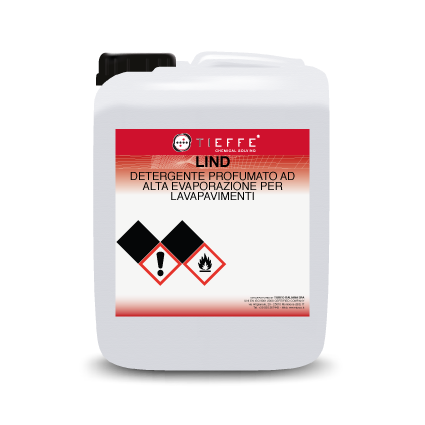 LIND
High evaporating fragrant detergent for floor-washing machines
LIND is a high evaporating fragrant detergent, non-foaming, designed for cleaning floors with floor-washing machines. It leaves no residue on mechanical parts, and does not produce cavitation. It performs a bactericidal action on tank residues. It contains special sequestering agents, a calibrated mixture of anionic and non-ionic surfactants, anti-redepositing and penetrating agents.
LIND is safe on all surfaces, painted and unpainted, on tiles, marbles and linoleum.
Dettagli
PH: 11
State: Liquid
Scent: fresh
Application
Temperature: Ambient
Concentration: 1%
Tool: Floor washer
Storage
Temperature: 5°C ÷ +30°C
Shelf life: 24 months