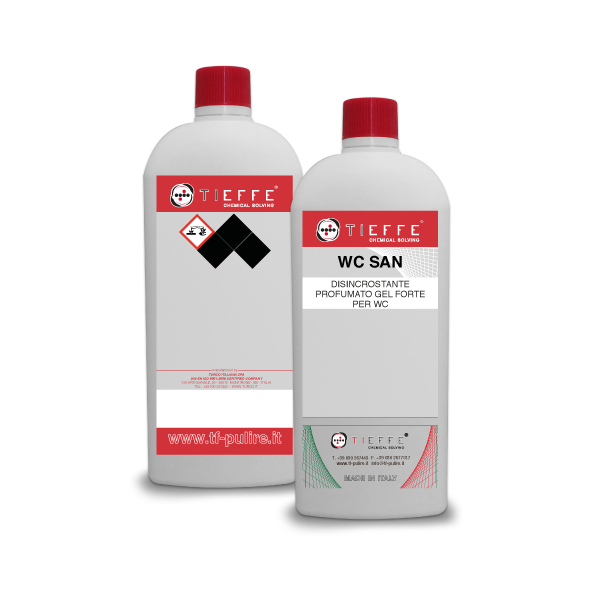 WC SAN
Cleansing descaler for bathrooms
WC SAN is a ready-to-use product properly and expressly formulated for descaling, cleaning and sanitizing toilet bowls, urinals and ceramic bathroom fixtures. It is not suitable for stainless steel surfaces. It acts on the walls by sticking to and removing limescale, rust deposits and organic residues, making them clean and sanitized.
WC SAN is abundantly sprayed onto the walls of the sanitary fixture, and particularly onto the yellowed spots.
Let WC SAN act for 2 hours. In the case of stubborn deposits, let it act overnight. It is able to also eliminate traces and deposits of rust from the ceramic of urinals and toilet bowls.
Details
PH: 1
State: Viscous liquid
Scent: Floral
Application
Temperature: Ambient
Concentration: Ready to use

Storage
Temperature: 5°C ÷ +35°C
Shelf life: 12 months